WORKERS AND YOUTH OF THE WORLD, UNITE TO DESTROY ALL BORDERS WITH COMMUNIST REVOLUTION!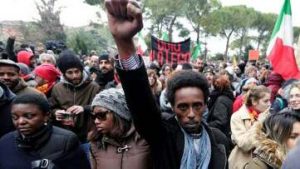 MACERATA, ITALY, Feb. 10 – Thousands rallied against racism in this central Italian town after a fascist shot and wounded six people he believed to be migrants. Anti-immigrant racism is a key issue in the March 4 national elections.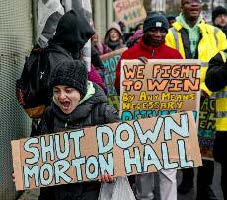 NOTTINGHAM, ENGLAND, Jan. 20 – Masses demand the closing of Morton Hall Immigration Removal Center, where four prisoners (from Sierra Leone, Poland, Jamaica and Iraq) have died since December 2016.